We proudly catered the 10th Dr Ranjeet Bhagwan Singh Memorial Lecture held at Institute for Medical Research, Jalan Pahang, Kuala Lumpur on 19 June 2008. The guest speaker is Professor Sir Roy M Anderson, FRS, FMedSci from Department of Infectious Disease Epidemiology, Imperial College London. Professor Anderson has just returned to Imperial College London from the Ministry of Defense, where he has been the Chief Scientific Adviser for the past three years, and will be taking up the position as Rector at Imperial College London in July 2008.


Roy Anderson is a Fellow of the Royal Society, The Academy of Medical Sciences and a Foreign Associate Member of the Institute of Medicine at the US National Academy of Sciences. He has published over 450 scientific papers on the epidemiology, population biology, evolution and control of a wide variety of infectious disease agents, including HIV, BSE, Foot and Mouth Virus, vCJD, SARS, dengue virus, parasitic helminthsand protozoa, and respiratory tract viral and bacterial infections.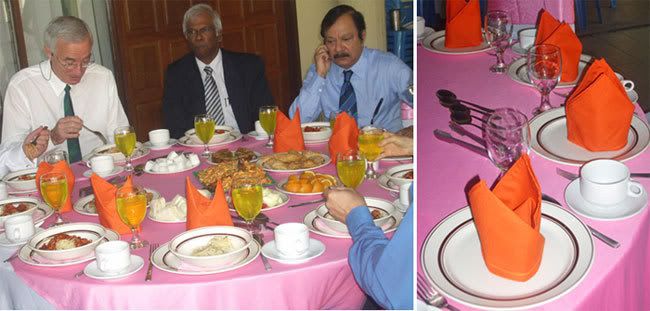 T
he lecture was organised by the Academy of Sciences Malaysia, attended by 200 participants. Who's Dr Ranjeet Bhagwan Singh? The late Dr Ranjeet Bhagwan Singh was a former director of the Institute of Medical Research Malaysia. He signed his last will providing the establishment of 'Dr Ranjeet Bhagwan Singh Medical Research Trust Fund' under the Ministry of Science, Technology and Innovation.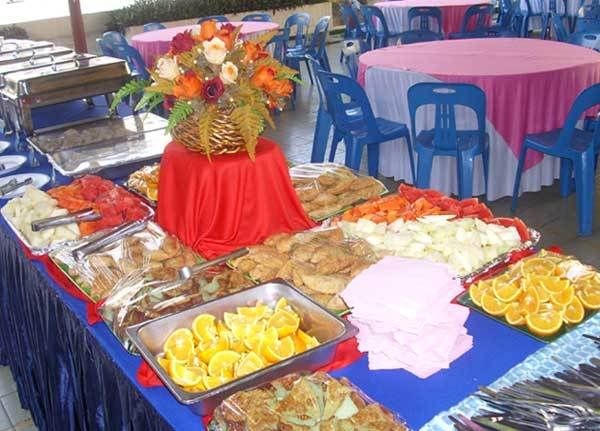 The menu as follows:

Fried seafood macaroni, spaghetti bolognese (with tomato chicken gravy),
nasi impit
, chicken rendang, tuna & egg sandwiches, potato carry puff, &
kuih bakar kemboja
. Fruit cutlets are honey dew, watermelon & orange with
teh tarik
, coffee & mango cordial as beverages.