We can prepare Chinese Muslim or Chinese halal food as well. We already had fulfilled a few orders from Chinese clients and friends. The pictures here were captured at the latest Chinese function. Take a look, and read a story below. Cheers!


I was initially interested in Chinese Muslim food as a curiosity. I knew there was a sizeable population of Muslims in
China
(
China
stretching pretty far west and the Islamic empire stretching pretty far east at one point), but I had no idea what they ate.
If China Islamic Restaurant in Rosemead is any indication, the answer is that they mostly eat the same things other Chinese eat but with a few restrictions.


The menu here doesn't look a whole lot different than most Chinese restaurants. There are all the usual Chinese staples: wontons, egg rolls and dumplings.


But if you order moo shu, it's going to have shrimp or beef or anything but pork. Pork is off-limits, and the meat is halal. You won't find alcohol on the menu either, but that's true at a lot of Chinese restaurants anyway.


There was beef and chicken and a healthy selection of tofu dishes (vegetarian friends won't be left wanting) and quite a few fish and shrimp dishes, but I came here for the lamb.
I was glad to see lamb celebrated in its own section of the menu: lamb in chili sauce, Beijing-style lamb, moo-shu lamb, curry lamb and, my ultimate choice, lamb in sa cha sauce.
I would never have guessed how well the thick, brown, slightly sweet, slightly spicy sauce - a kind of barbeque sauce, really - would work with lamb. Lamb is finicky - it has that distinctive, almost gamey taste that doesn't necessarily work with whatever sauce you throw on it - it doesn't taste just like chicken. Most of the lamb I've eaten has been mostly unadorned with the exception of some pepper, onions and garlic. It tastes good roasted in its own fatty juices or as part of a bland stew.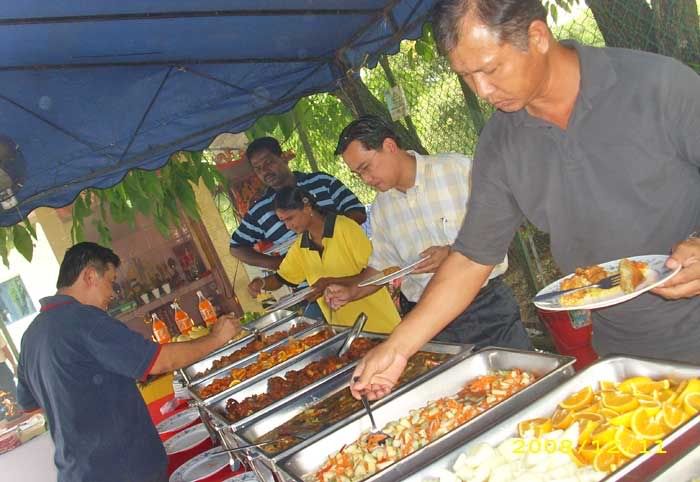 But with sa cha sauce? I hadn't ever thought of smothering lamb with any kind of barbeque sauce. Sa cha sauce also doesn't play well with others, and it tends to take over the dish. Somehow the two on a bed of tender, wilted bok choy come together in a kind of meeting of the minds. The flavors remain distinct but they play off of each other nicely.
(Source: http://www.pasadenastarnews.com)