Pada 29 November 2008, Pertubuhan Perancang Malaysia (MIP) mengadakan satu sesi yang dinamakan

Pledge and Plant a Tree, and Contribute Towards Carbon Free Environment

bertempat di Taman Tasik Bandaran Kelana Jaya, Selangor.
Sesi menanam pokok tersebut dilakukan sempena Hari Perancang Bandar Sedunia 2008.


Selepas sesi penanaman pokok, semua peserta termasuk wartawan menghadiri sesi penerangan mengenai projek yang dijalankan di premis MIP (www.mip.org.my) yang terletak di suat
u lokasi di Kelana Jaya.


Tetamu VIP yang hadir ialah ADUN Seri Setia, Nik Nazmi Nik Ahmad dan Ahli Parlimen Kelana Jaya, Gwo-Burne Loh (gambar kiri). Saya diberi penghormatan menyajikan makanan di majlis yang berlangsung pada hari tersebut. Dua meja VIP disediakan dan tetamu lain sajian secara bufet.


Menu yang disajikan ialah bihun goreng singapura, nasi lemak bungkus, sandwich tuna dan telur, salad campur, mini murtabak, kuih bakar kemboja dan hirisan buah-buahan. Manakala minuman pula ia
lah teh tarik, Nescafe 'O' dan air mineral.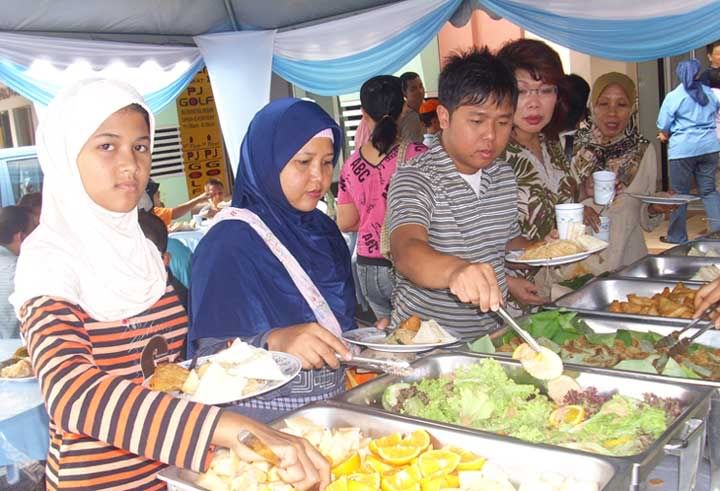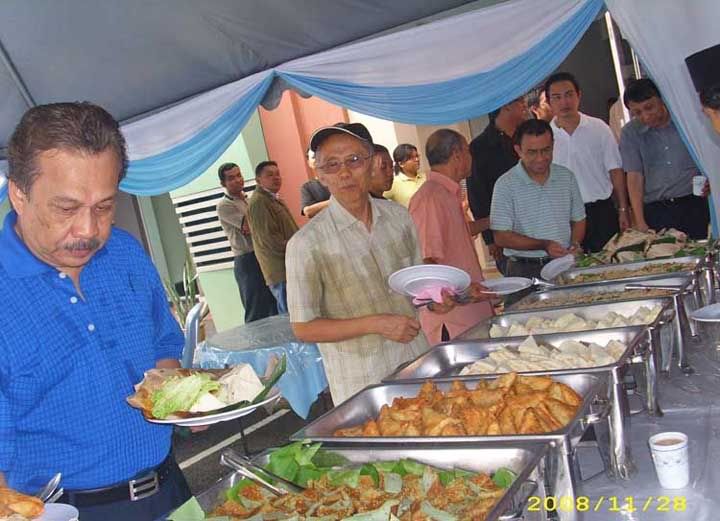 (Gambar di sekitar majlis)